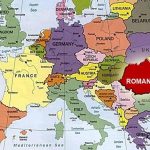 Born in Romania, Isabella Margianu began her career in sewing and design at an early age by graduating from UCECOM Institute of Confection with a degree in Master Tailoring and Design.
After leaving Romania, she traveled and apprenticed in Asia and Milan, Italy gaining experience in design and sewing construction. In 1980, she relocated to New York where she flourished in creative positions as Chief Seamstress with several Manhattan-based designers. Seven years later, in 1987 she ventured to Atlanta and fell in love with the South.  Atlanta became her permanent home and she quickly established a fashion niche with her sewing, creative designs and exceptional customer service.
For more than 25 years, Isabella Margianu has helped fit Atlanta one customers at the time!
Isabella enjoys sewing, designing, gardening, chocolate and Starbucks. Sewing is her passion, and every single garment that lives her hands is a staple of her talent and refined workmanship!
A heartfelt THANK YOU for visiting our website,

President, Go2Bella Alteration Services